On this site are some items I have for sale. If you see anything that interests you, get in touch and we can work out terms.
Nissan X-terra 2002 SuperCharged!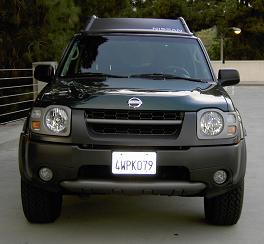 This 4WD vehicle is the ultimate off road and sport utility machine. I love this car! I wish I could afford to keep it, but I don't even have a place to park this thing here!

Price: 17,500 OBO.
Negotiable, make an offer!
Dell Computer
This is a great deal for a powerful machine! This thing has served me well for years, but I got a deal I couldn't pass up on another souped-up machine. Now who needs 2 desktop computers these days...

Price: 300.00
Olympus Digital Camera
This may be outdated compared to what you can buy at Fry's, but it works well and will cost a lot less. I've never had a problem with this camera. It's built solid and comes with a case for an extra $5!

Price: 100.00