5" X 7" Cards


These expressions of natural beauty are perfect for family, close friends, or special associates at work.
All prints are available.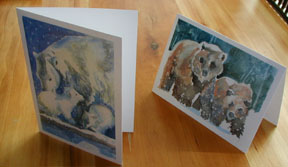 These cards open once, with plenty of space to write. A matte finish inside allows for clear penmanship. The picture on the outside is glossy.

In addition, the back bears our signiture of authenticity.


8" X 11" Prints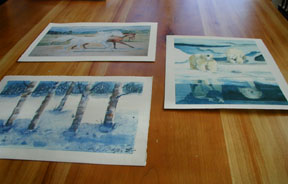 Printed on actual watercolor paper, these copies are virtually indistinguishable from their original.
Matted Prints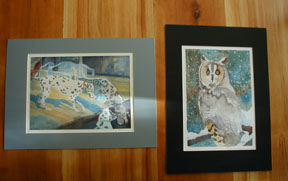 We'll match a colored mat to your print...
or choose a color yourself!
Framed Prints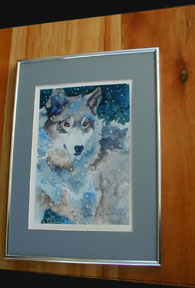 Take the mystery out of the entire framing process. Due to liability in transit, we cannot include glass with our framed prints. (mat included)
11" X 14" and Larger Prints


Coming soon!